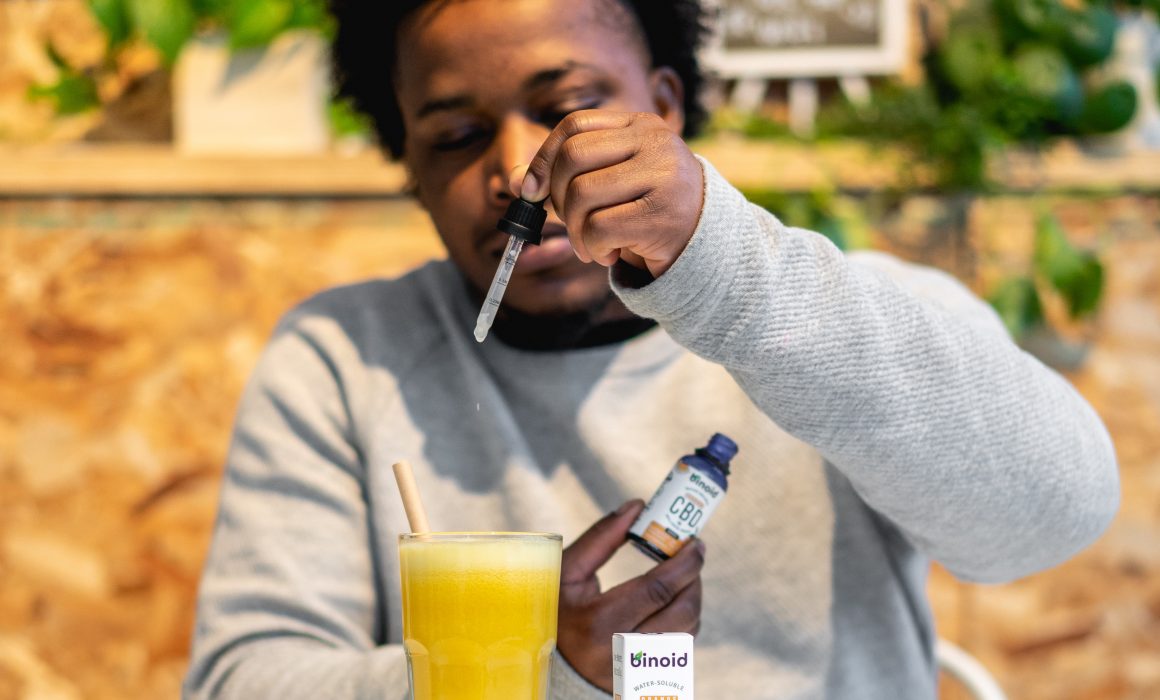 Let's talk about a cooking show. What? Why? Cooking shows were once fun to watch, but nowadays we know the trick, right? Cooking against the clock, heated faces above the stoves, and a very strict jury. The cooking show we are going to talk about has all these ingredients. But there is also an extra ingredient; In the cooking show "Cooked with cannabis", which is now available on Netflix, one of the ingrediënts is cannabis! Now it's getting interesting!
Does your knowledge not go much further than how to bake a space cake? Then sit tight. This show is bursting with culinary delights, all of which contain our favorite ingredient. A perfect binge-watch show for the evenings you can't go out (and there are quite a few nowadays). Who knows, you might also get some nice cooking inspiration!
Cooking in front of a jury for $10,000
In 'cooked with cannabis', three chefs compete to cook the tastiest starters and desserts. The setup is not very complicated. A clock counts down while chefs are cooking, and the dishes are then presented to the jury. The winner will take home $ 10,000.
The jury consists of the presenters of the program: the self-appointed "Anthony Bourdain of Cannabis" Leather Stores, and singer Kelis. But there is also a large table in the studio. Every episode other guests sit at that table and taste the dishes (and hopefully show the effects of the cannabis a bit).
If there is a time for comfort food, it is now
Each episode has a different theme. We see bbq dishes, but also world dishes, wedding dishes, futuristic dinners, Christmas recipes, and comfort food. We already watched the comfort food episode for you. Because if there is a time when comfort food is welcome, then it is the corona time.
Two men and a woman compete against each other in the kitchen. The tasty dishes will blow your mind, an elevated Croque madame, cannabis chilaquiles, and cauliflower macaroni and cheese as a starter. At the large table in the studio the decor is studied, where there are large pots of weed. "They aren't real, are they?" Hell yeah!
Meanwhile, large pieces of meat and fish are prepared in the kitchen, and later we see apple pie, flambé, and strawberry shortcake appear for dessert. All with THC or CBD (or both) as an extra ingredient. Jum!
Jeff sniffs a plant
Except for the stressful moving in the kitchen, what seems to be standard for cooking shows; "Only 2 minutes!", the program is especially nice because it speaks so positively about cannabis. Almost with love. Contestants talk about cannabis with the glistening eyes other chefs have when they talk about vanilla or cinnamon sticks.
We learn that in order to make food really tasty, the taste of cannabis should not dominate. And that you have to put the sauce over your food in time. As the chefs move on to the next dish, we get to see a shot of the large table in the studio, which today is full of comedians.
Someone named Jeff sniffs a plant on the table and the earth gets on his nose, the lady next to him can't stop laughing. Back to the chefs, who only have a few minutes left to finish their dishes.
"Cannabis has great cultural value"
Except for a few mistakes (the woman who forgot the sauce, did also not turn on the stove while cooking tomato chutney), all chefs come out of the battle unscathed. Everyone enjoys the food and the Latin American chef Manny is the best. He now is $ 10,000 richer. Don't expect hysterical scenes, but Manny seems happy with it.
With the money, Manny wants to continue his mission to make it clear to his community that cannabis has great cultural value. It is never entirely clear what he means by it, but it does sound good.
By the way, it is not possible to buy ready-made baking in the Netherlands. Edibles may not be sold as such. The border also does not sell edibles or cake. The reason for this is because dosing the ingredients is difficult. Which shows how skillful the chefs in 'cooked with cannabis' are.
Cooked with cannabis is highly entertaining. Even if you don't plan on cooking at all, the show is a lot of fun to watch. If you want to make the recipes, then Cooked with cannabis is of little use, because recipes are not shared. The number of grams of THC or CBD is continuously indicated, so if you are a bit handy you can use that to put together some culinary delights.
Want to know more about edibles? Then check this article.
Ready to get off the couch?
Good. Our coffeeshop on the border of Amsterdam and Amstelveen is open 7 days a week. We are your go-to coffeeshop close to Amsterdam Centrum and Amsterdam Schiphol airport. We hope to welcome you soon.