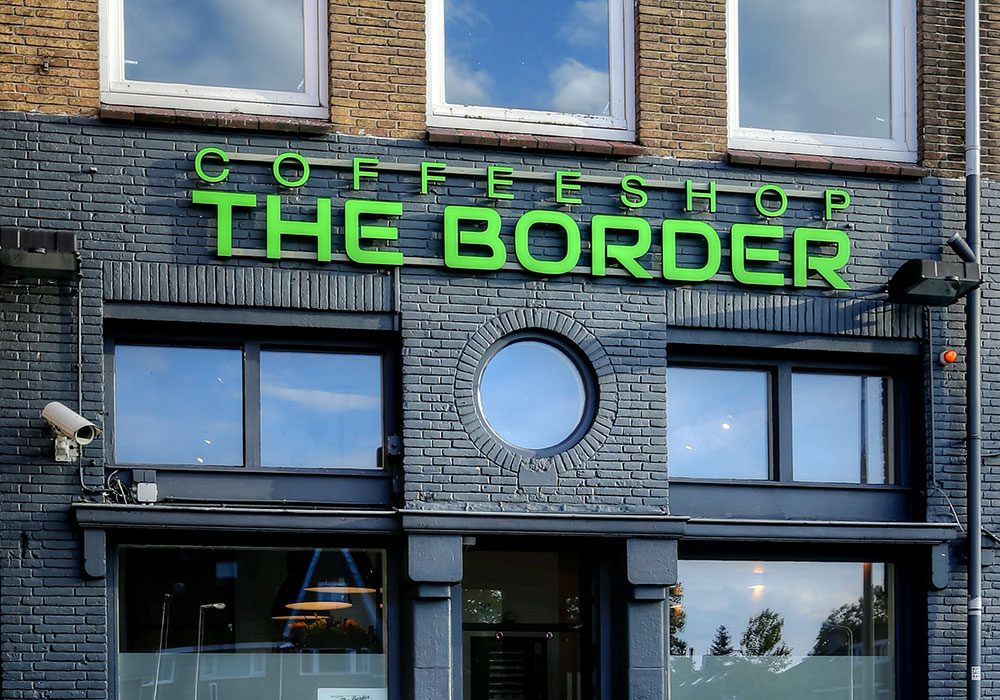 You probably already noticed that there are a lot of coffeeshops in the center of Amsterdam. But how many coffeeshops are there in Amsterdam? At the moment Amsterdam has 164 coffeeshops. If you consider that in the whole of the Netherlands there are 355 coffeeshops, then you can say that this is a very large number. Amsterdam supplies a significant part of the demand for Dutch residents and foreign tourists. But what are the prospects for the number of coffeeshops in Amsterdam in the coming years? We would like to tell you more about the expectations below.
How many coffeeshops in Amsterdam have disappeared?
The number of coffeeshops in Amsterdam has shrunk considerably over the years. In 1993, Amsterdam still had more than 400 coffeeshops. This decreased in 2000 to 283 shops. And then there were only 222 coffeeshops in Amsterdam in 2011. Currently we only have 164 coffeeshops left. How is it possible that so many coffeeshops have disappeared?
Criteria for tolerance of coffeeshops
Over the years, the number of coffeeshops in Amsterdam has been strongly determined by the applicable tolerance criteria for coffeeshops. In the early 1990s, a decision was made to introduce the tolerance criteria for coffeeshops nationwide. If a coffeeshop owner meets these criteria, the Public Prosecutor will not prosecute. Therefore, all coffeeshops have to meet these criteria in order to stay open.
In order to remain open, all coffeeshops must meet the applicable tolerance criteria. The criteria that a coffeeshop must meet are:
The coffeeshop is not allowed to advertise his or her coffee shop other than a modest indication on the front facade;
No hard drugs may be held and/or sold in the coffeeshop; 
The coffeeshop may not cause any nuisance, such as parking nuisance around the coffeeshop, noise nuisance and/or loitering customers in front of the coffeeshop itself;
No soft drugs may be sold to youth under the age of 18. They are also not allowed to enter the coffeeshop; 
Per transaction, only personal use (5 grams) may be sold;
The coffeeshop is only allowed to have a small commercial stock (no more than 500 grams) on hand;
The coffeeshop must be an alcohol-free establishment;
Since January 1, 2013, coffeeshops are only allowed to provide access to residents of the Netherlands and only sell soft drugs to residents. However, these criteria are currently not enforced so coffeeshops in Amsterdam can still continue to sell weed to foreign tourists.
In addition to these criteria that apply to all coffeeshops in the Netherlands, municipalities can establish additional coffeeshop policy criteria for local coffeeshops.
More stringent approach since 2012
The municipality of Amsterdam made use of the possibility to set up additional criteria for the coffeeshop policy. The goal was to improve the living and recreational climate in the city center. In mid-2012, Amsterdam tightened the supervision on the life conduct (and business operations) of coffeeshop owners. This led to the fact that there is no longer room for coffeeshop owners to engage in the supply, storage, transport and/or cultivation of soft drugs. Also, coffeeshop owners and staff members should not have been previously prosecuted for offenses listed in the Opium Act. 
In addition, blow bans were introduced in various locations, coffeeshops in the Red Light District were closed down and a distance criterion between coffeeshops and schools for secondary education was introduced. The result of all these measures has been the closure of a large number of coffeeshops. Thus, the number of coffeeshops in the capital decreased without the addition of new coffeeshops elsewhere in the country. Also, coffeeshops were not allowed to further expand their floor space. 
This means that while the demand for cannabis increased, fewer coffeeshops could meet that same demand. In some neighborhoods, this has led to the sale of cannabis taking place on the street. To prevent this, it is important that there are enough coffeeshops in Amsterdam and the surrounding areas to meet the demand for good quality cannabis. But how many coffeeshops does Amsterdam need?
How many coffeeshops are needed in Amsterdam?
We already saw it: most coffeeshops can be found in Amsterdam. This makes Amsterdam the municipality with the lowest number of inhabitants per coffeeshop. The coffeeshop density in our municipality is one coffeeshop per 5,259 inhabitants. Compared to a municipality like Zoetermeer, it can be said that Amsterdam has a very high coffeeshop density. In Zoetermeer they actually have one coffeeshop per 125,265 inhabitants. But are these enough coffeeshops to meet the demand of all the inhabitants and the annual foreign tourists?
The number of local cannabis users
Research was done to find out the number of people from Amsterdam and the surrounding municipalities who use cannabis. It was also examined with what frequency they buy their cannabis in coffeeshops in Amsterdam. By examining this, one can estimate the number of visits to Amsterdam coffeeshops per year. These are then residents of the Netherlands. But Amsterdam also attracts many foreign tourists each year, who regularly visit one of the well-known coffeeshops. To have a complete picture of the number of coffeeshops Amsterdam needs, the foreign tourists should be included.
The study revealed that the municipality of Amsterdam has about 73,000 current users of cannabis. But because the Amsterdam coffeeshops are also visited by users who live just beyond the city limits, we also take into account the 22,650 current users of cannabis from neighboring municipalities. If you then include the surrounding villages (the other municipalities in the Amsterdam Metropolitan Area), another 40,950 actual cannabis users are added. All these users could potentially visit a coffeeshop in Amsterdam.
How often do we visit a coffeeshop?
But of course not all cannabis users go to a neighborhood coffeeshop. It is known that a part of the users provides for their own needs. They do this by growing their own cannabis. Research shows that 11% grow their own cannabis and thus provides in their own needs. Users who fully satisfy their own needs will be less inclined to visit a coffeeshop. Not even to buy good cannabis.
For the Amsterdam Metropolitan Area, we arrive at 114,680 current users aged 18 years or older who buy their cannabis in a coffeeshop. In addition, there are 6,960 young people aged 12 to 17 who do use cannabis, but who have their decent weed purchased by others in a coffeeshop. Visitors to an Amsterdam coffeeshop who also live in Amsterdam visit the coffeeshop more often. Almost one third (30%) visit almost daily and over two fifths (43%) two to three times a week. 
This means that every cannabis user who cannot satisfy his own needs visits a neighbourhood coffeeshop on average 13 times a month. If we take into account only adult users, this means almost 1.5 million visits per month to Amsterdam coffeeshops.
Foreign tourists and the tourist coffeeshop
Research by the municipality of Amsterdam shows that the Amsterdam coffeeshops are also very popular among international visitors to the city center. Most foreign visitors are in the age range of 18 to about 35 years old.  Besides the fact that these visitors visit Amsterdam to come and walk or cycle through the city, 22% say they come to Amsterdam to visit a fine coffeeshop. In fact, for 57% of the tourists, the presence of coffeeshops plays an important role in their choice to come to Amsterdam. 
Once arrived in Amsterdam, 72% of the young visitors actually visited a coffee shop. In short, Amsterdam attracts about 9.0 million visitors annually, of which 3 million of these visitors fall in the age category that likes to visit coffeeshops.  In this category, 72% also appear to actually visit a coffeeshop during their stay in Amsterdam. 
These three million relatively young foreign tourists visit on average five to six coffeeshops in Amsterdam. With an average of five visits per visitor per month, we arrive at 1,25 million tourist visits per month.
Increased coffeeshop visits
The 164 Amsterdam coffeeshops are together responsible for selling to about 2.75 million customers per month. It is expected that the demand for good quality weed will increase in the coming years. This is because both the number of residents will increase and the number of foreign visitors. At least, whether the Amsterdam coffeeshops can continue to provide foreign tourists with a variety of weed depends on the Amsterdam coffeeshop policy.
In our coffeeshop we will of course lovingly continue to provide both our local visitors and international guests with excellent weed. In our coffeeshop Amsterdam you can find a great selection of cannabis. Check our current opening hours here.  We look forward to seeing you soon in the best coffee shop in Amsterdam.