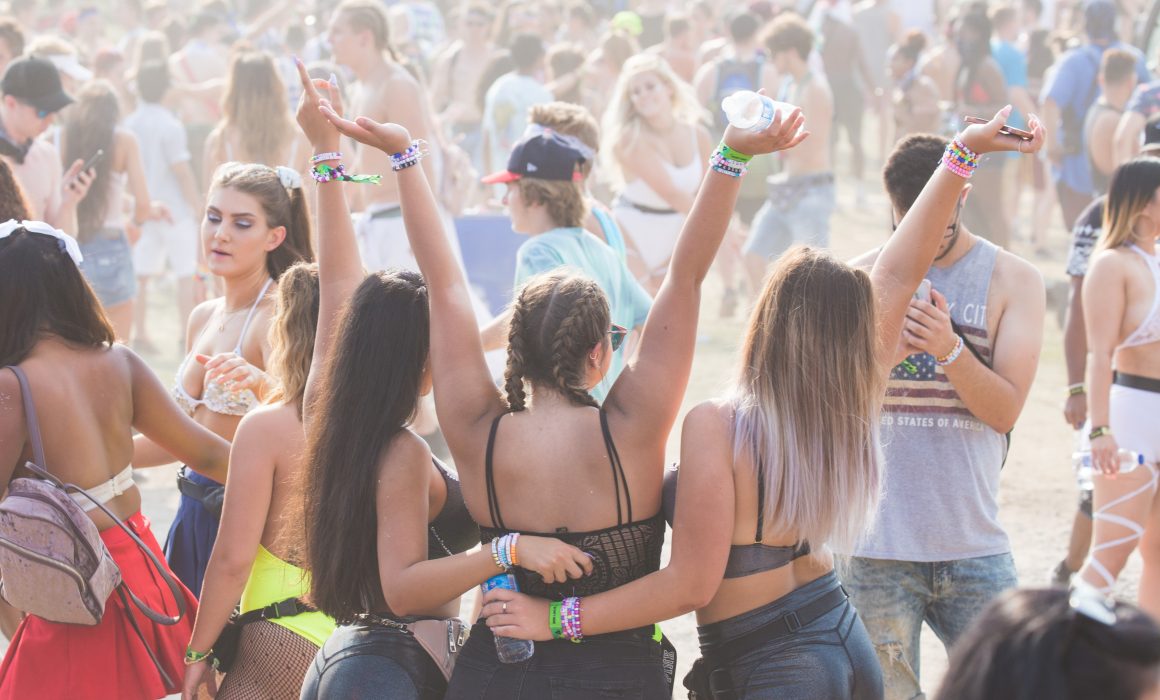 Summer has arrived and that means there are many festivals in and around the capital Amsterdam. Two well-known festivals returning to the capital city in the coming month are the 909 festival and the Diynamic festival.
If you love techno, then these events are for you. Although drugs are strictly prohibited, more and more festival-goers are looking for some weed to smoke after the festival. They are looking for a good coffee shop in the vicinity of the festival location, 'Het Amsterdamse Bos'. The Border is a coffee shop with the best quality products less than 100 meters from the festival site!
Upcoming festivals
909 festival
909 festival is a well-known techno festival in the southern part of the capital, near Amstelveen. The festival takes place on the 28th of May 2022 and has as many as 15 different music sets during the afternoon and evening. Since it's the event's 10th anniversary in 2022, and in the past two years the event has not been able to take place, this will be one to remember.
Diynamic will be held a short week later. On June 4th, 2022, you and your friends can let loose with the latest dance sets from artists from all over the world. This year, Diynamic Festival will be held for the 8th time on one of the best festival grounds in the Dutch capital. Please note that the name of the festival has changed to Nobody is not loved.
Law surrounding drugs at festivals
It is common knowledge that there are a lot of drugs in circulation at Dutch festivals. But what is the official drug regulation at festivals, and specifically at 909 and Diynamic?
All festivals within the Netherlands have a strict policy when it comes to drugs. This is because it is determined by law that no drugs are allowed at events. This does not only include hard drugs, but also soft drugs like marijuana.
If drugs are found inside the festival, the organizers of the event can be fined substantial amounts of money for this. In addition, there are also consequences for those who carry drugs on them within the festival grounds.
Drug policy 909 and Diynamic
The drug policy for the 909 festival is the same as the policy of Diynamic.
At 909 and Diynamic, people are extensively checked upon arrival. This means that visitors are searched upon entry and bags are thoroughly checked. In many cases, there are also drug dogs present to help detect different types of drugs.
Do you have drugs with you? Then they must be thrown away before you enter the premises. There is a special drug bank where you can deposit your drugs. There are no further consequences if you do so prior to entry.
However, if you do attempt to bring drugs inside, or are caught within the festival grounds with drugs, then there are consequences. The festival security and staff will then hand you over to the authorities.
To avoid this risk, many people often take drugs before entering the grounds. But even if you have taken drugs or smoked weed beforehand, there may still be consequences. If this is noticed by any of the festival staff, you will be escorted out of the festival grounds immediately.
In reality, security is not always able to control this. Nevertheless, there is a risk associated with taking drugs in advance.
In short, bringing drugs to a festival is not wise and brings possible implications. Don't want to miss the great music and performances? Then save your coffeeshop visit for later in the evening.
Visit the nearest coffeeshop
Exhausted after a day of dancing at a festival, come and relax at coffeeshop The Border Amsterdam. At less than 100 meters from the festival grounds, 'Het Amsterdamse Bos', you can enjoy different types of cannabis that will help you unwind after an active day. End the festival with friends by visiting The Border coffeeshop. Check our current opening hours here.